DREAMSCREEN CINEVENT CEILING 250 HOME CINEMA VENTILATION WITH HEAT EXCHANGE AND HEPA
€1,999.00
Out of stock
NOW IN STOCK!

INTRODUCTION
When constructing a functional home cinema environment, noise-proofing is a critical component. You want to be able to enjoy the audiovisual experience without bothering the surroundings. For noise-proofing, our ProSilence series is a brilliant, easy-to-install and highly efficient system. One vital part of noise-proofing your cinema is to hermetically seal the room from its surroundings, and as such, ventilation is required. If you connect your existing HVAC system, you run the risk of emitting noise through the system, and if you do not already have a HVAC system installed, the free-standing CineVent will provide your noise-proofed room with the ventilation required.
Our balanced air ventilation CineVent Ceiling systems combines super silent operation, high output (250 m3 per hour) and stellar filtration (HEPA + carbon + electrostatic). In addition, as much as 95% of your in-room heat is recovered during winter time, reducing your electric bills significantly, allowing you to maintain a stabile temperature even though you might not be using the room every day. As an optional accessory, you can also add a 2kW heating module.
The system also cools down in summertime as a result of the air exchange, but since there is no active cooling applied other than the air circulation we do recommend a (reversed in summer) heat pump to help. Please note that although very helpful for controlling in-room temperatures, a heat pump does not exchange the air (which is required in a sealed room), it only treats the in-room air.
Our WALL model allows you to install it inside your cinema, using two Ø100 ducts, one for the incoming air and one for the outgoing. Our CEILING model is a ultra-narrow unit that can be installed hidden inside your ceiling using a double set of two Ø150 ducts.
This model explains how the heat exchanger works. Instead of simply exhausting the heat within the room, >90% is captured and sent back. For a room holding 20 degrees, you would typically regain 18 degrees through the heat exchanger. For summertime, the exchange of air would lower your temperature a little, but in many cases we do recommend using a heat pump in inverse (i.e. cooling) as getting rid of excessive heat is not the primarily function of this type of ventilation unit. Please note, however, that a heat pump does not exchange air, it only treats the air within the room. 
AIR EXCHANGE
The Norwegian TEK10 official guidelines suggests that the requirements are minimum 1,2 m3 air replacement per square meter plus 26 m3 per person within the room to maintain co2-levels below 1000ppm. This coincides with our experience in home cinema ventilation as well as the recommendations from our Japanese manufacturing partner. In short – each person produces a significant amount of co2 – and in relatively small, sealed rooms such as a home cinema this adds up to excessive levels if not properly ventilated.
For a 20 m2 cinema housing four people, the requirement is (1,2 x 20) + (26 x 4) = 128 m3. If only two people are using the cinema, the requirement would be 78 m3, but for 6 people, the requirement is as much as 182 m3 per hour. Most smaller in-room ventilation systems are not capable of meeting these requirements, even with as few as two people in the room, while the CineVent Ceiling, with its 250 m3 per hour in maximum operation, would be sufficient even if eight people enjoy a movie in a 30 square meter room. If the air exchange is insufficient, the amount of carbon dioxide will exceed the levels of comfort, potentially causing fatigue, headache and overall a major implication on the enjoyment you seek from your home cinema.
Our CineVent Ceiling model also includes a highly advanced wired display and control system, providing you with live data for all important parameters concerning the quality of the air within your cinema.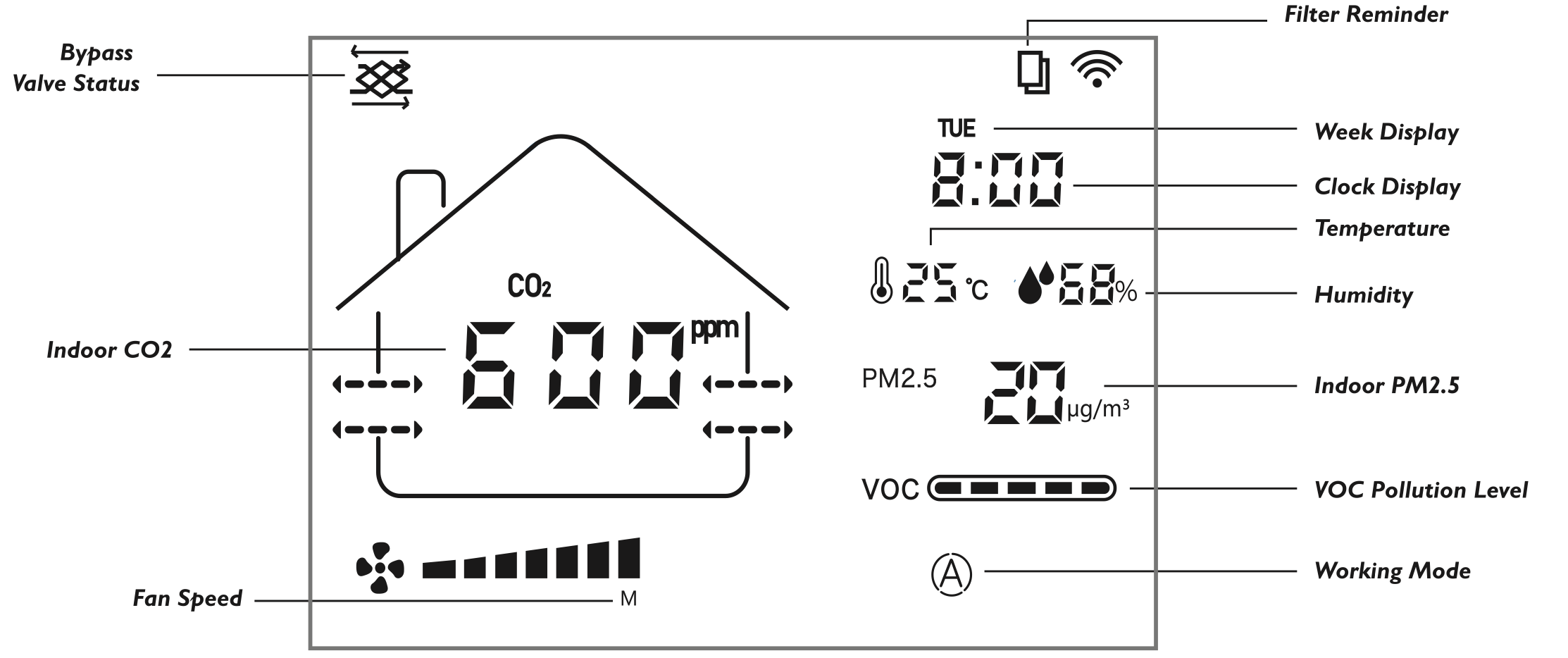 THE FILTRATION
When enjoying your audiovisual setup, comfort is important. The quality of the air is often underestimated, whereas an hour of movie watching, low quality air that might contain particles, dust and even bacteria might reduce your enjoyment and cause unnecessary fatigue. In addition to replacing the air in your room very efficiently, the CineVent features state-of-the-art air filtration. Even the tiniest of particles such as pollen is effectively taken care of using our 3-step filtration system. The CineVents combine three filter levels; first a washable early effect, carbon activated filter that takes care of the coarse dust, a secondary 3M HEPA filter that removes most of the remaining particles, and finally a washable high voltage electrostatic dust collector that also kills off bacteria and removes odour.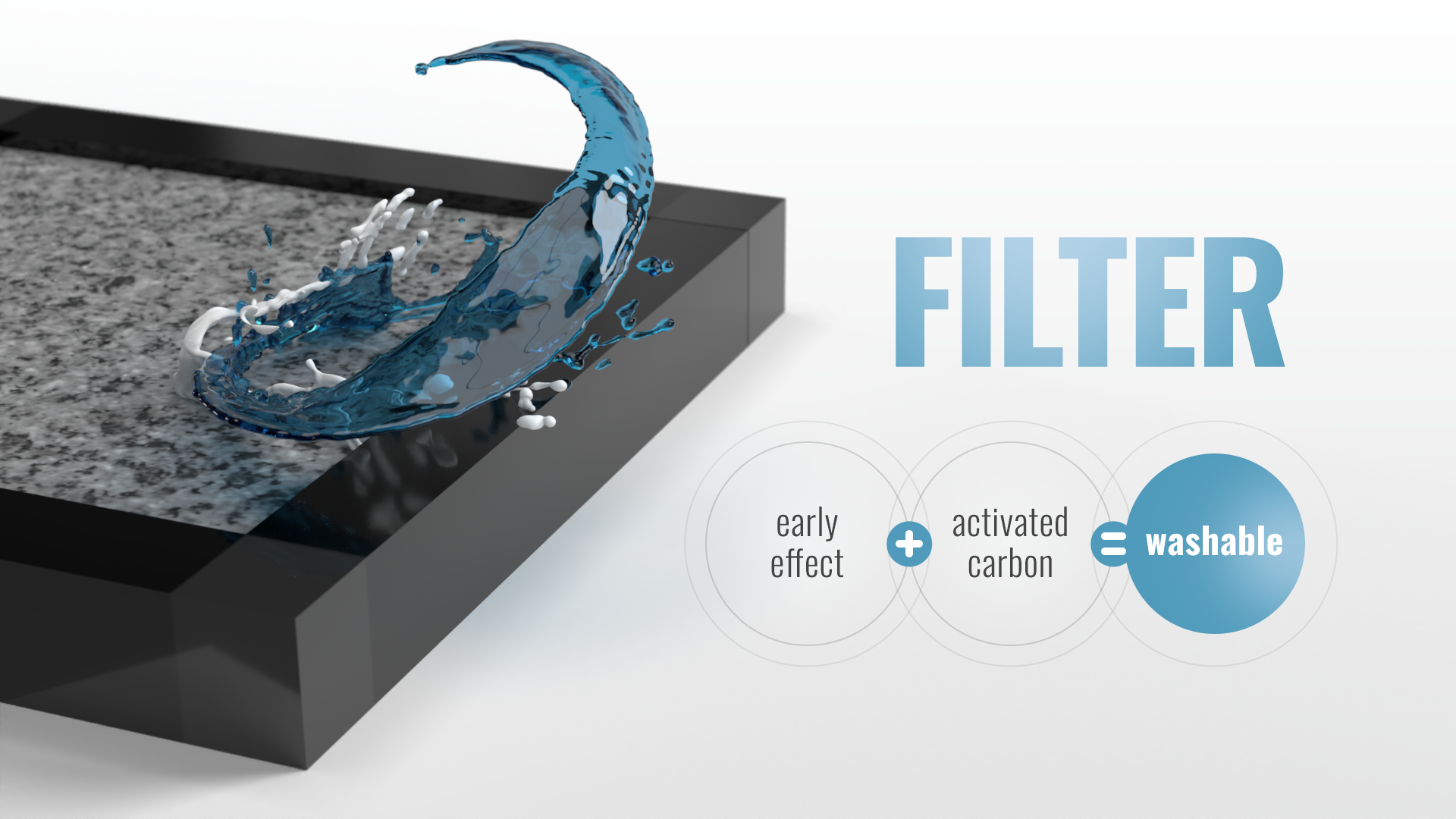 The filter features composite fiber, sprayed with activated carbon powder, filters dust particle efficiently with very low air velocity reduction. This washable filter can be used repeatedly.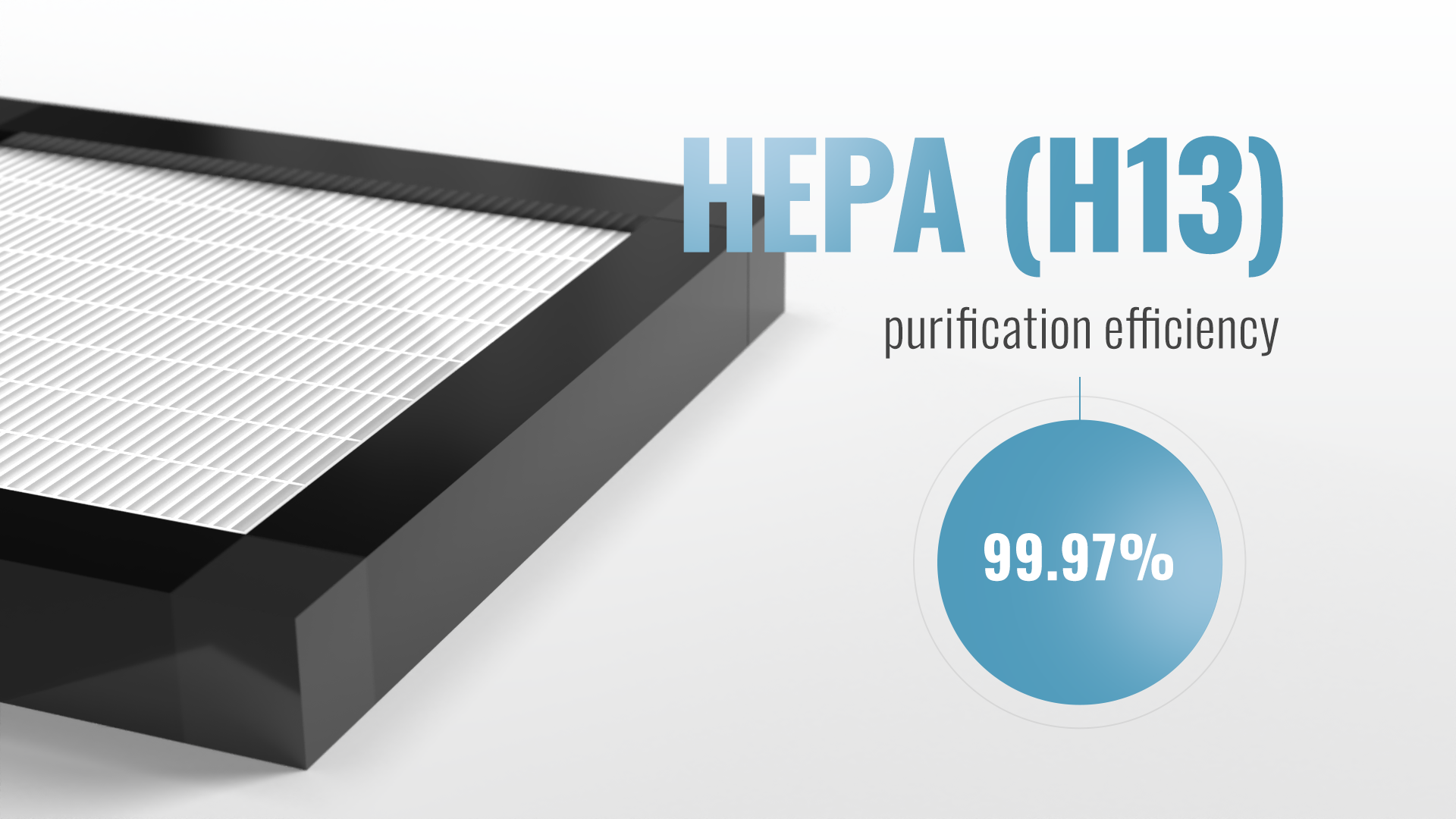 This 3M manufactured HEPA filter meets the European standard H13, and the PM2.5 removal rate is up to 99.97%, while the large dust holding capacity reduces the need for replacement to a maximum of two times per year.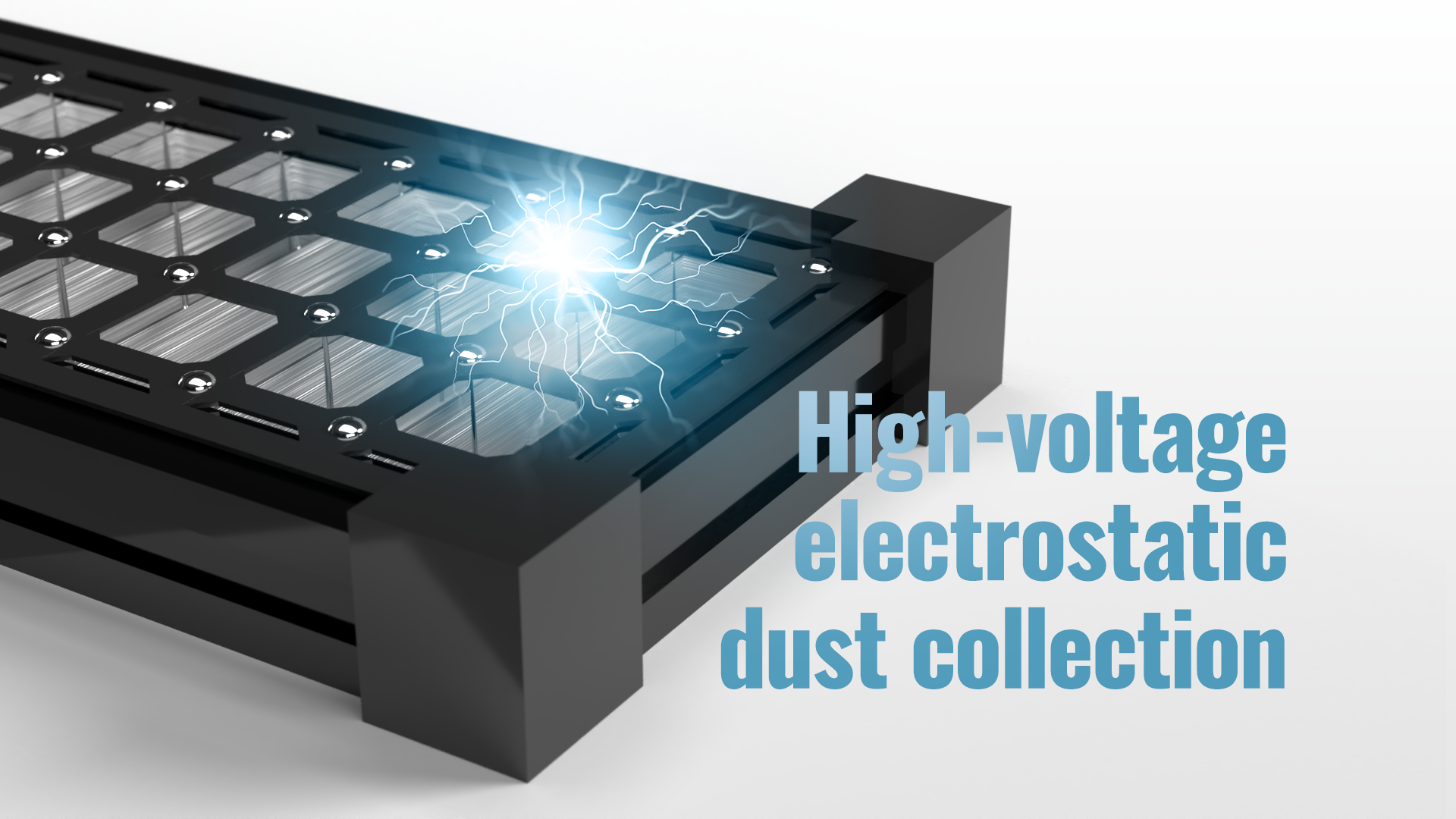 With a pin type of electric discharge, this ion dust collection sterilisation replaces a traditional tungsten filament high-pressure electrostatic dust collector. The removal rate of PM2.5 is up to 98%, and will effectively kill even bacteria. It's washable, and can also be cleaned with a simple brush.
SPECIFICATIONS
| | |
| --- | --- |
| INSTALLATION LOCATION | CEILING |
| DIMENSIONS AND WEIGHT OF UNIT                                    | 87CM (LENGTH) X 65CM (WIDTH) X 23CM (HEIGHT) / 26,5KG |
| HEAT REGENERATION EFFICIENCY | 87-95% |
| ADDITIONAL ELECTRIC HEATING | 2kW OPTIONAL UNIT (SOLD SEPARATELY) |
| INSTALLATION VENT DIAMETER | Ø150 x2 |
| AIR EXCHANGE | 250 M3/HOUR (HIGH) / 175 M3/HOUR (MEDIUM) / 125 M3/HOUR (LOW) |
| FILTRATION | BASIC + HEPA + ELECTROSTATIC |
| FILTER REPLACEMENT CYCLE | 2 TIMES PER YEAR |
| CONTROL SYSTEM | ADVANCED, WIRED (INCLUDED) + APP CONTROL (PENDING) |
| VOLTAGE / CONSUPTION | 220V / 82W |
| NOISE LEVEL / PRESSURE | VERY LOW COMPARED TO SIMILAR UNITS AND AIR EXCHANGE AMOUNTS / 132Pa |
DIMENSIONAL DRAWING